In This Section
Introduction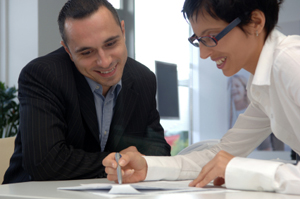 United Graphics, LLC is a privately held book manufacturer located in the Midwest. We have been in business for over 40 years. The industries we have found to be the most successful with are Book Publishers, Associations, Software, College, Catalog and Directory markets.
As a book manufacturer, having-in-house production, and expertise for perfectbinding, cover finishes, paper sheeting and web book printing allows United Graphics to compete very well while maintaining a high level of quality that our customers need and expect from us.
Our primary focus/ niche within the printing world is print & fold & bind work, with specializations in perfect bind, saddle sitch, and mechanical bind. When all three components are used together, all in house, it allows us more separation from out competitors.