In This Section
Employee of the Month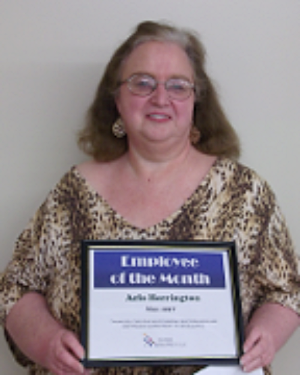 Arla Harrington
Please congratulate Arla Harrington of our Estimating Department – she is our May Employee of the Month!
Arla takes pride in her work and always keeps the company's best interests in mind. She is very flexible and willing to put in extra effort to complete the day's tasks and has stepped up the last couple of months by taking on added responsibilities to ensure work is getting done in a timely fashion. Arla is a very valuable employee to United Graphics and we thank her for all she does.
The Employee of the Month receives a $150 in Mattoon Chamber Bucks, a reserved parking space, and recognition throughout the company.