In This Section
Employee of the Month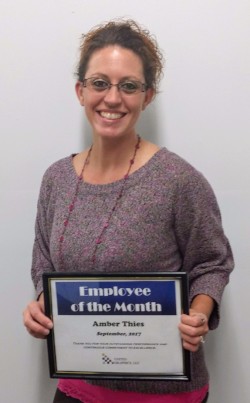 Amber Thies
Please congratulate Amber Thies – she is our September Employee of the Month!
As businesses grow and change, we need employees who will step up and do the same. And Amber is one of these employees. Over the last several months she has taken on a number of new responsibilities and done so with the best attitude. Thank you, Amber, for all you do to make all of us successful.
The Employee of the Month receives a $150 in Mattoon Chamber Bucks, a reserved parking space, and recognition throughout the company.