In This Section
Employee of the Month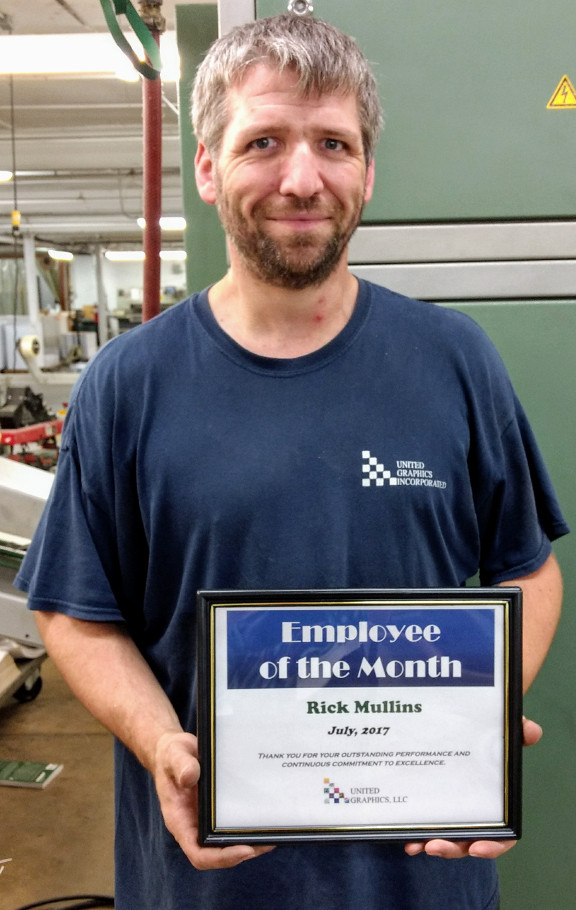 Rick Mullins
Please congratulate Rick Mullins of our Bindery Department – he is our July Employee of the Month!
Rick was nominated by several of his coworkers because of his vast knowledge and willingness to help anyone get the work done. Thank you, Rick, for all you do to make all of us successful
The Employee of the Month receives a $150 in Mattoon Chamber Bucks, a reserved parking space, and recognition throughout the company.