In This Section
Employee of the Month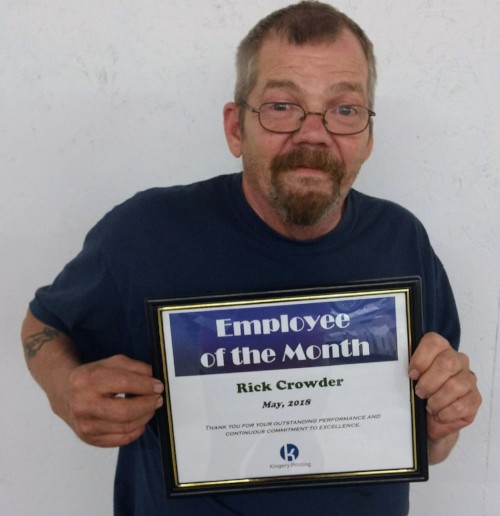 Rick Crowder
Please congratulation Rick Crowder – he is the United Graphics Division Employee of the Month for May 2018.
Rick, over the last several months, has been asked to take on a number of different roles and he has willingly done so. He has trained on multiple machines and processes, and has been very successful. This is due, in most part, to Rick taking ownership for these areas to ensure this success. He has done all of this while continuing to help in the areas he was working and with a great attitude.
Thank you, Rick, for all you do to make all of us successful.
The Employee of the Month receives a $150 in Mattoon Chamber Bucks, a reserved parking space, and recognition throughout the company.