In This Section
Employee of the Month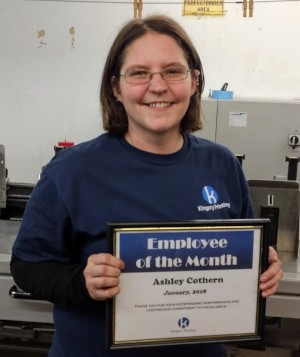 Ashley Cothern
Please congratulate Ashley Cothern – she is our January Employee of the Month!
Ashley takes pride in the work she does as a loader and punch operator. She is one of the best trainers in the Bindery Department and is always willing to lend a hand to her fellow employees and supervisor.
Thank you, Ashley, for all you do to make all of us successful.
The Employee of the Month receives a $150 in Mattoon Chamber Bucks, a reserved parking space, and recognition throughout the company.