In This Section
Employee of the Month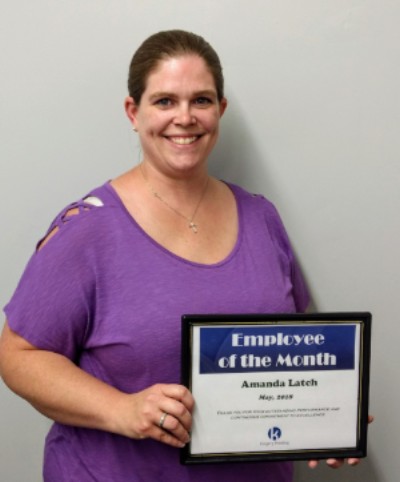 Amanda Latch
Please congratulation Amanda Latch – she is the United Graphics Division Employee of the Month for June 2018.
Amanda has committed herself to the new systems, handling the coordination of Preflight, Imposition, job tickets to plating, and proofing out of the Mattoon facility. She does a great job of communicating with CSR's and Supervision, ensuring jobs get out on time. Over the past several months, she has been extremely flexible,changing up her job to do whatever is needed.
Thank you, Amanda, for all you do to make all of us successful.
The Employee of the Month receives a $150 in Mattoon Chamber Bucks, a reserved parking space, and recognition throughout the company.