In This Section
Products & Services
Mailing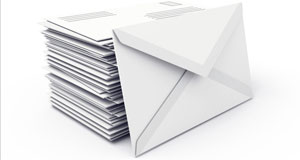 After your job is printed, we'll run your list of addresses through encoding software that not only verifies that each address is deliverable and up-to-date, but also generates the CASS certification and postal presorting codes that the US Postal Service requires so that it can receive the lowest postage rates. We use intelligent mail barcodes and electronic entry as is now required by the postal service.
Our equipment gives us the ability to imprint right onto the piece being mailed, or to print and add labels for coated stock or polybags. It also does the wafer sealing required by the Postal Service for folded pieces.
All of this is done in-house, saving you time and money. Contact your customer service representative to find out more details.